Submitted by admin on Fri, 07/15/2011 - 14:56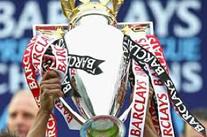 How data mining gives clubs a better chance of achieving goals
(an inside view by Dr Robert Pietruszkiewicz, MD of SDART Ltd – Software Design and Research Technology)
"Football – bloody hell!"… Sir Alex Ferguson's famous words at winning the 1999 Champions League Final with two goals in injury time tell their own story. As a manager, you can build and coach a squad, work on your strategy and belief, and pick the players to win a match. After that, you watch and wait – hopefully in the knowledge that you have done everything you could to make them win.


As the new football season unfolds, that's a question which every club, from Premiership on down, will be asking itself. Did we use every resource at our disposal to decide the right players? Did we set ourselves up, right the way through the club, to achieve the goals we fixed our sights on?
It's been a great talking point how much Sir Alex actually knew, or would admit to knowing, what chance sending on Sheringham and Solskjaer in the closing stages of the Barcelona final would have on the outcome of the match.
Football clubs, particularly in the Premiership and Championship, are rightly careful about their intellectual property, but all leaders in the sports world are known to collect vast amounts of statistics. In football that includes data on each player, team, game and season, from results, scores, runs, passes to assists, steals, defensive performances, corners and penalties. And it does not stop there, by a long shot.
Commercially, that's why sport is ideal for tapping into the power of data mining tools and techniques - a science which has benefited numerous organisations in other fields of business. With matchday and merchandising income so vital to football, for example, clubs need only look at the retail sector, where implementing data mining in sales, ordering and market profiling has improved profits by 60%.
Data mining is not about number-crunching acquired data, but a sophisticated, organised process capable of identifying key information which the human brain does not see or perceive. Filtering out random factors, it establishes key relations by means of advanced mathematical algorithms, converting all types of data into valid, clearly understandable information which can be directly actioned for greater success. As such it manages and builds data into a uniquely valuable asset bank for making a wide range of crucial decisions.
On the field, that could mean devising a superior strategy to face your next opponent, to get the best use of available players and funds, or reduce the number of injuries. But equally important, data mining tools and techniques are ideal for the whole commercial operation.
Clubs can use them for implementing up-selling, increasing season-ticket sales, monitoring season-ticket usage, raising transplanted-fan ticket sales, and executing cross-selling. Additionally, other benefits include:
retaining current fans
determining your customers' lifetime value
developing relationships with customers
improving the delivery of sales promotions
reinforcing consumers' purchase decisions
customising consumer services
facilitating market research
profiling your customers
identifying the best customers for your business

The pressure on football clubs to succeed has never been higher, or the financial stakes involved, so every edge can be priceless. Although analysis and the acquisition of new knowledge has long been a feature, traditionally this has been seen as chiefly in the minds of its experts – the players, coaches, scouts and managers.
Only recently have clubs begun to realise that there is also a wealth of knowledge contained in their data. Currently, most of them employ in-house statisticians and analysts to retrieve meaning and insight for the scouts who evaluate future prospects and talent, the coaches who are in charge of the team on the pitch, and managers for drafting in or signing players. How well does it work?
For example, data mining can be applied by coaches to identify player patterns that box scores do not reveal, which helps win games by extracting relevant information from the database such as aspects of peak performance and effectiveness during different parts of the game. Think how often "super-subs" such as Solskjaer for United, Fairclough for Liverpool or Rosenthal for Spurs have turned a game around. And the data mining approach to postgame analysis and improvement takes much less time and trouble than the traditional approach - forever replaying the video!
It's a powerful technique with flexible applications which could be used everywhere in coming years, and by clubs at every level. Owners and managers need to know everything about where the keys to success really do lie, and it's the sort of knowledge which can genuinely benefit the beautiful game and how it's played.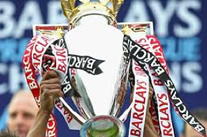 Download full scientific version of the article

Find out more in the Data Mining Service section.