The prototype helps confirm the assumptions made during the planning phase. It helps you visualise the business application and tells you how the solution will perform.
There are two approaches to rapid prototyping:
Core Prototyping - is about implementing the main process, the heart of the system giving proof of how the solution performs.
Rapid Visualisation - this approach creates a realistic view and feel of the user interface. This helps visualise the process, functions and usability of the interface, reducing the development time and assuring owner satisfaction.
Wire-frame prototyping
Have your prototype of a website or software interface built to show you its functionality and interaction within hours and not weeks. This is far more realistic and usefull than static screenshots. The interactive wireframes of the user interface are the closest one can get to the real and fully functioning product. Prototypes built this way save time and help to avoid costly mistakes. You can test if the design matches your expectations, see the interaction with the user interface and keep on adding changes prior or parallel to the development of the main system.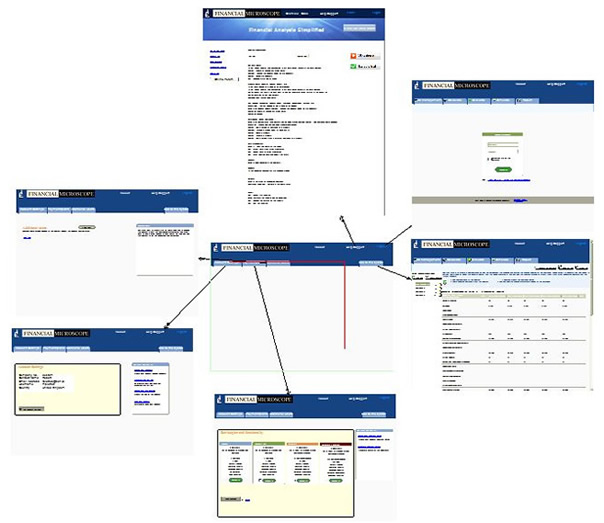 Usability testing
How do you know what the customer is really thinking about the design of your software, game, website or online service? There is no better start then testing and assessing the usability. SDART offers a usability service in collaboration with Manchester Metropolitan University Usability Lab. It is a state of the art facility, designed to capture and analyse human behaviour and perceptions as they interact with computers, mobile devices and video game consoles. The video data is digitized in real-time and observed behaviours, including user engagement measured using heart rate monitors, can be fed into the world leading Noldus Observer XT 10 behavior analysis software. The remote eye tracking hardware (SMI RED 250) records a wide range of data from fixation point of the user's gaze and pupil dilation to scan paths.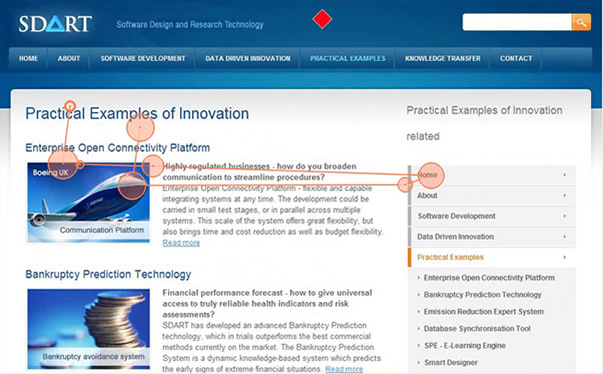 The image shows the eyes path on the page.
The system generates quantifiable information about the focus areas and interaction process by producing heat maps. These can be converted in to user interface improvements, making the users experience better.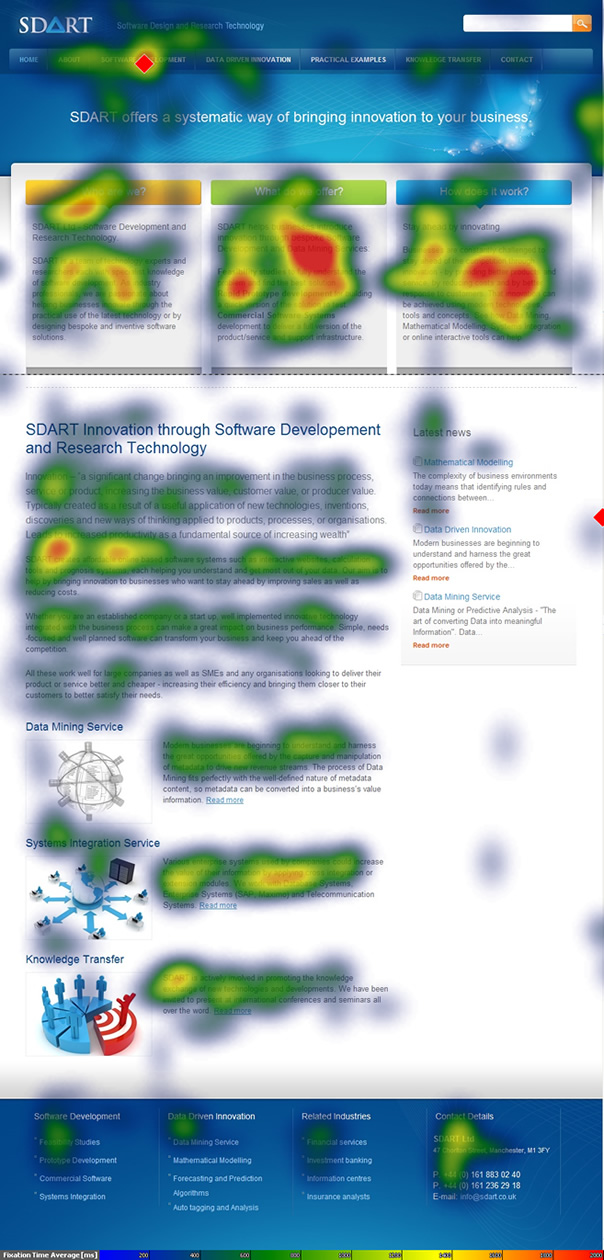 This heat map shows the areas the user looked at and the amount of time spent on that area, the longer the more red.
Would you like to organise a testing of your website or software product? Contact us on 0161 883 02 40 or email info@sdart.co.uk